It's no secret that we love the swimsuits from our brand! Whether you're rocking one of our flattering one-pieces or gorgeous bikinis for your summer beach trips, the soft, strong fabric is sure to compliment your curves!
With our patent-pending feature, not only do you get to design your perfect swimsuit in the perfect print for you, but you can customize it each time you hit the beach! Why should you buy one regular swimsuit when you can have 20 swimsuits in one!
Whether you like to wear a one-piece swimsuit or a two-piece swimsuit, high-waisted bottoms or bikini bottoms, a one-shoulder top or bandeau, removable soft cups or built-in cups, or the coverage you're looking for, you can choose the style that is right for you! Create your handmade custom bikini or one-piece and feel fabulous today!
Style Your Swimsuit Details
Now it's time for you to customize your swimsuit! Add some detail with a range of ruffles, sleeves, and belts. Whether you like ruffle straps, sleeves to dress up your shoulder, or ties to bring attention to your waist, our variety of accessories will fit the style that you're looking for. Mix and match your accessories to show your individuality or coordinate with your friends or family for some cute images while you're on vacation!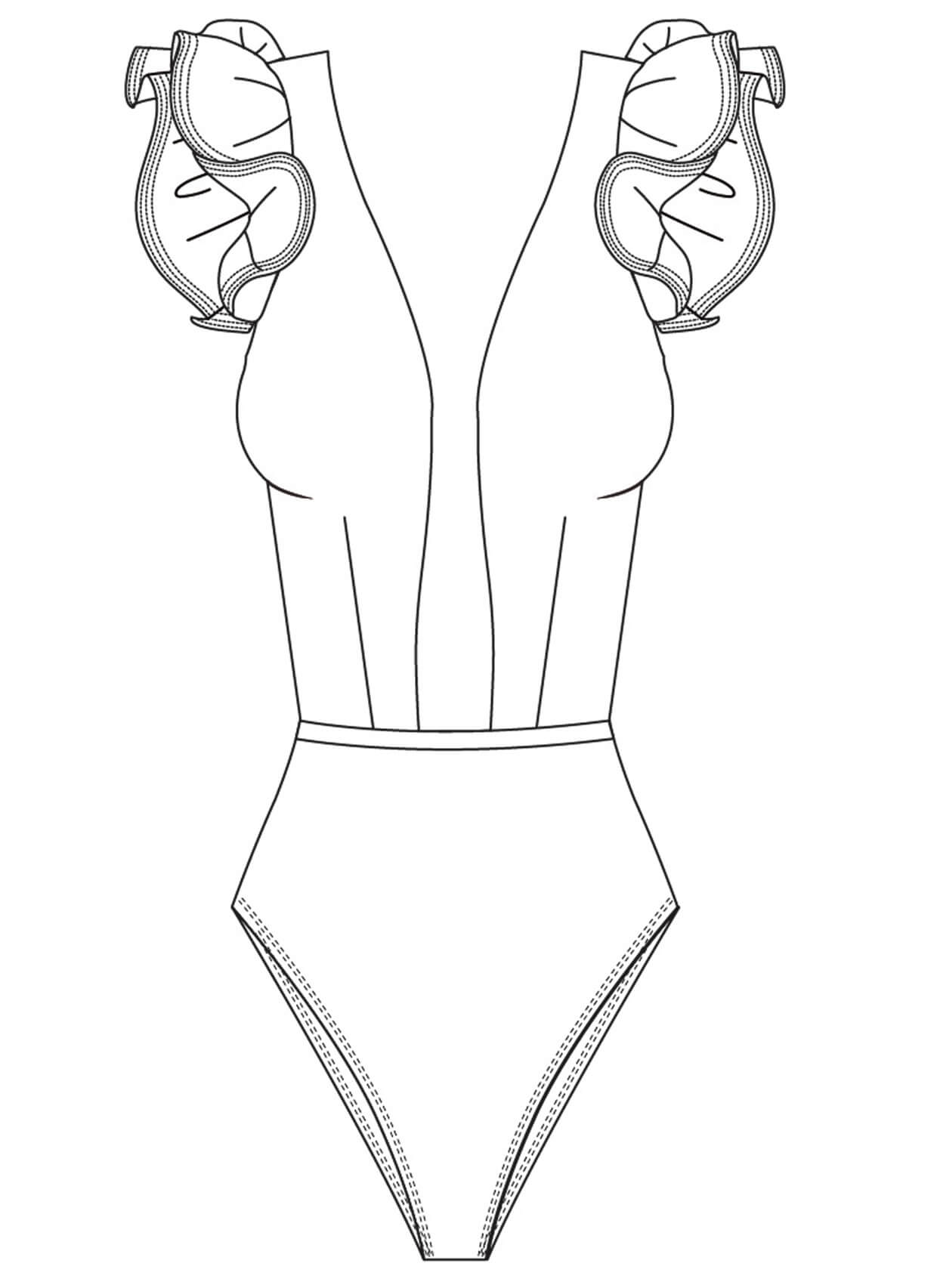 Combine to Create Your New Look!
All of the accessories for your new bikini or one-piece are easy to remove or snap in place! You can add, remove, and change out your ruffles and sleeves throughout the week for a fresh new style of beachwear every day!
The Best Part? They're Reversible!
We have a line of reversible bikini and one-piece swimsuits that are perfect for creating a more sustainable wardrobe without sacrificing your variety! Check out our swimsuits in matching & reversible prints and take your island 'cays to the next level!